How Microsoft "Made it Big"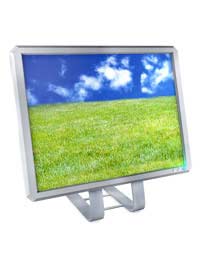 Bill Gates founded the Microsoft Corporation in 1975, and ever since then the organisation has gone from strength to strength. The original product provided by Microsoft was to develop and sell BASIC programming interpreters for one of the early computers, an Altair 8800.
BASIC was the first high level programming language. The interpreter checks each line of code on a line by line basis, and informs the programmer if there is a problem with a command, or a command is not in the accepted list defined by the BASIC language.
Since these early days Microsoft have provided windows software ranging from Windows 3.2. to the modern versions of windows including Windows Xp and Windows Vista, which followed on the heels of Windows 95 and Windows 98. They partnered up with IBM in the early days and provided the windows software for their stand-alone PCs.
What Do Microsoft Offer?
So what do Microsoft offer us today? Well the vast majority of private and corporation computer users use windows products, and the popular Microsoft Office products. Almost every product you see and use on your PC is driven by Microsoft.
On occasions Microsoft have been accused of being anti-competitive because every time a new company came up with a new product, Microsoft would develop a similar product and build it into their operating system, so you would have not choice but to purchase Microsoft products. A prime example is their media player, which is provided as part of their operating system and is available for free.
Other suppliers and vendors of music software could not compete as Microsoft bundled their media player with the operating system.
The Microsoft Vision
So how did Microsoft gain so much power? Well, originally one of Microsoft's original goals was to have "a computer on every desk and in every home, running Microsoft software". Today that goal is slowly becoming a reality. Unfortunately for other companies, this is usually provided on the basis of using the Microsoft software and Microsoft office products.
The side effect of Microsoft's vision as it becomes a reality is that Microsoft now have the monopoly for both computer operating system software with their windows packages, and office software. Microsoft have been taken to court over this very issue on more than one occasion.
Another reason for Microsoft's phenomenal success is not just their windows products and their vision, but the products they provided in the early years. For instance when they partnered with IBM in 1985 they developed a different operating system called OS/2. Windows soon followed and was built on their original MS-DOS product.
Bill Gates and Paul Allen, the founders of Microsoft were made instant millionaires when they floated Microsoft on the stock exchange in 1986. Following on from their windows product, Microsoft provided their office suite software, and this is still used by the majority of companies and personal computer users today.
Do Microsoft Do Things Better?
In the computing world, Microsoft compete with everything and everyone, and usually they do it better (although not everyone would agree with this view). For instance, Microsoft Word became more popular than WordPerfect, a well known word processing package, and the integrated time management software "Outlook" proved to be more popular than Lotus's 1-2-3. Other companies accused Microsoft of being "secretive" about some of its development.
Future Competition For Microsoft?
Recently, and in line with how Microsoft do things, they tried to buy out Yahoo! the search engine provider, but the offer was rejected. One of the reasons why Microsoft are so big is that they have competed and invested in new products, and are a thorn in the side of their competitors. However, this may change in future years as more and more alternative products are making their way into the computing world. Some of these are "Open Source" products and are completely free, without compromising on quality.
Only time will tell if these products will stand up to the Microsoft Challenge in the longer term.
You might also like...