Online Bingo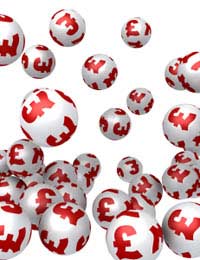 "Three and two, thirty two", "Two little ducks, twenty two". How often have you heard this when you play the game of Bingo?These days, you don't even have to leave your armchair to play. As usual, the Internet has got into the act with yet another gambling opportunity. You can play on a proliferation of sites.Some of these are publicised on the television. So, if you like a good game of Bingo and can't sleep or have nothing better to do, register with an online Bingo site and off you go…By the way, you don't have to play at set times. The games are designed to be played anytime. You just need to be provided with a lucky board!
It's All About Numbers
Bingo online has really taken off. It is mainly played in the UK and the US. Global Betting and Gaming Consultants estimate that globally the gross gaming yield will grow to $1.0 billion USD by 2010. These figures exclude the United States! Today, 50,000 players now play in cyberspace. Three million people play the land-based version. 85% of online players are women.
In order to play some operators use Java or Flash content in order to be in a position to play as soon as you sign up. Some operators require players to download software in order to be able to play.
Enticements
Some sites provide you with free credit to get you going. The free offers are commonplace, but can range from £5.00 to over £100.00 of free credit to play. Some of theoffers depend on how much of your own money you are willing to invest. When you logon it is likely there will be a number of players already present. The site usually displays how many. You simply purchase your tickets and away you go!
There are a number of sites offering free entry to play. These pay out small amounts of money and the winner is not risking any of their own funds. Another aspect of this type of bingo is the chat functionality. It is possible to chat to other players while you are waiting to play, or even in the middle of the game as long as you don't miss any numbers by chatting too much! Some players like to "try before they buy", in which case some sites allow potential players to play a game and see how it goes. Of course, no prizes are payable in this "sandbox" version of the game.
How It Works
Bingo played in this way is "virtual". In other words, the software controls everything, with the help of a random number generator of course. The "cyberspace" version of the game is easy to play. As easy in fact, as any version you may find in any bingo hall. Because the game is actually programmable software, it can of course be automated. Inbuilt features such as "auto-dab" mark off the numbers as they are called. If the player is using a number of cards, a setting can allow the user to view the card nearest to winning at the top of the list. This allows the user more time to chat.
Global Phenomenon
The game (online or land-based) is played in different ways across the world. In North America Bingo is played on a 5x5 card and the centre card is usually marked as "free". The traditional game in the UK, some areas of Europe, South America and Australia play the 90 ball game. There are of adaptations of Bingo, as in the UK with single lines, two lines, four corners and full house games.
Gambling has taken off on the Internet. Virtual bingo is just another way of extracting gambler's money. However, the danger is this version of the game is more likely to be addictive as you can play as many times as you wish and there are no set times. There are networks of bingo sites with similar promotions. Some games have big money wins. These are for the same numbers called across a number of sites. The chances are it is difficult to win on these types of game, as there are probably a lot more players participating than a real life version of a jackpot based game. So, if you fancy a game, you don't need to go to the local bingo hall. It's available anytime, night or day. Just don't become too addicted!
You might also like...