Ultra Wide Band: a New Wireless Technology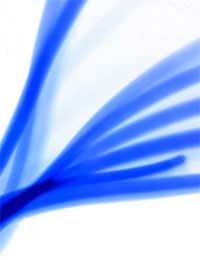 In the last few years, there has been a new development in wireless technology. The problem is it has not yet reached us all in our living rooms and offices because it is still being developed, and arguments rage between two standards bodies as to the best methods of utilising the technology.
Ultra Wideband
The technology is known as "Ultra Wideband" or UWB. It is anticipated that despite the problems some products may well utilise the technology this year. In fact, in Japan, Hitachi have already manufactured an LCD TV which utilises UWB to transmit its audio and video. However, it is all very much in its infancy.
Even more Wireless Signals!
You would think that these days with mobile and computer signals flying about all over the place that there would be no room left for the transmission of even more signals. Well, UWB harnesses what is left of the available signals. The "wideband" term is just the opposite of the "narrowband" term we know so well, when the ISPs provided us with a method of connecting to the Internet using dial up. That method was known as narrowband.
Ultra Wideband Technology uses Low Frequencies
UWB uses the frequencies currently not been utilised or licensed across the spectrum of frequencies available. In other words, UWB makes use of the lowest range of frequencies across all the current wireless technologies as these are not currently used by any.
UWB is based on Radar Technology
UWB is known as a position technology, and originally came about from the use of radar. The scientists are currently trying to work out how to prevent interference from other signals, and this is part of the argument of the best way for it to operate. There are a number of theories around this. Originally it was thought the interference would be easy to solve as it works in regular "pulses". However, in practice this did not happen and so further work is required.
Benefits
The benefits of the technology may surprise you but basically, UWB can save tons of power on mobiles and will run faster than a wired Internet, such as your ADSL one at home. It can also be used by bluetooth.
Future
One of the claims is that you would be able to go to a store, and rather than buy a DVD you would download a whole movie wirelessly using UWB to your phone in 30 seconds flat! This may be an amazing claim, but as we all know technology moves fast. It also means much faster wireless Internet and mobiles phones will go into the next generation, including TV, only better picture quality and sound.
One of the other benefits is in emergency services and for use in the forces. With the technology it will be possible to see the position of each person holding special devices using the UWB signals. It will be possible to view their personnel on a 3d computer screen. It works well indoors, but it is not anticipated that it will be any use outdoors. Therefore it is possible that existing technology such as GPS will be used for long distance signalling, and combined with UWB for indoors. UWB works best over short distances.
Wireless Competition
UWB is facing stiff competition from other wireless technologies, such as WiFi and 3G on mobile phones, as they get faster and faster. However, keep an eye out for UWB in the near future. It is still under development but may come to a shop near you soon!
You might also like...