What is Kevin Mitnick Famous for?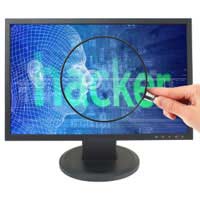 Kevin Mitnick, a former hacker born August 6th 1963 now runs a computer security company. His path to this route was from a strange beginning. He learned how to secure computers because he is so good at breaking into them or "hacking". He was famous up to the commencement of the millennium for illegally gaining access to computer networks and stealing information.
When Clever Geeks Use Their Skills Illegally...
He ended up in prison for five years as a result of his hacker skills in breaking into other peoples and organisations computer systems. Four of his five years were spent before the trial had begun. Eight months of this were spent in solitary confinement. He had the authorities concerned for quite some time, so much so that they would not allow him access to any computers. In their eyes he was "famous" for all the wrong reasons.
The authorities heard from Kevin Mitnick in court that he illegally gained access to computer networks and obtained copies of software. In effect, what had happened is that in addition to the computer crimes he was found in possession of several forged documents. His supporters felt that the sentence passed down was too harsh, however.
Rather than hacking via the usual methods of using software programs and hacking tools to crack passwords and other technical techniques, or the internet he used what is known as "social engineering". In other words, he "chatted" to people who provided information essential for gaining access to networks via the spoken word. You could say in this case he had the "gift of the gab" and knew how to use it to get what he wanted.
Kevin Mitnick CV
Some of the acts he was famous for are as follows. You can see that computer hacking was only part of his extensive portfolio:
Obtaining free rides using the Los Angeles bus transfer system
Evading the FBI. They couldn't catch him!
Hacking into DEC system(s).
Accessing an IBM minicomputer at the Computer Learning Center in LA
Was accused of hacking into a few major players in industry, Motorola, Nokia, NEC, Fujitsu Siemens and Sun were all victims.
Accused of wiretapping FBI agents, but this was denied by Kevin Mitnick.
When he was released under supervision in 2003, he was prevented initially from using any communications technology other than a landline telephone. He succeeded in fighting this decision and was once again allowed access to the internet. The authorities were certainly "scared" of this computer genius and his abilities to break into practically any computer system at will.
There are other similar stories around security consultants who started out as computer "hackers". Kevin Mitnick was one of them but now fights "hacking" with his security company rather than doing it. It proves that if you use a skill and can do something others can't do it doesn't always pay to do it, just because you can!
You might also like...