Creating the World Wide Web: Tim Berners-Lee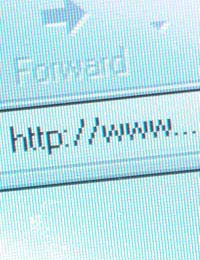 Some would say that the Internet was not created, it kind of "evolved". Well, this is probably true to some extent, but it only evolved because someone had to harness or create the technology in order to allow this to happen. That person, was Tim Berners-Lee, an English (yes not American!) computer scientist. Sure, the server and protocols were there all along, just waiting for someone to fit the pieces together. Here is how it happened:
Tim Berners-Lee spent Christmas day, 1990 implementing the first successful communication between a HTTP client and server. He acquired the assistance of a Belgian computer scientist, Robert Cailliau and a few others at the European Organization for Nuclear Research (CERN). It was a Christmas day well spent, as the millions and millions of us who now use the net will testify.
Maths Mad!
Tim Berners-Lee was brought up in an atmosphere of mathematics from an early age. Both his parents were mathematicians, and were both involved in building one of the earliest computers, the "Manchester Mark 1". No wonder then, that from an early age he had a fascination for computers and mathematics. It does make you wonder though, if he had rebelled against his parents and decided on something like art! Would we still have the Internet and the World Wide Web? Probably, but it would have come about much later and may have been in a different form. Thanks to Tim Berners-Lee idea, many companies would probably never have been heard of, including Google and Microsoft? Possibly…
Education
Tim Berners-Lee was born on June 8th, 1955 and attended the Sheen Mount Primary School. He then completed his O-Levels and A-Levels at Emanuel School in Battersea. Today, a computer centre at the Emanuel School is dedicated in his name. Finally, he ended up at The Queen's College at Oxford graduating in 1976 with a degree in physics, but not before he was caught hacking with a friend and banned from using the university computer for a while.
Career
In his career he has worked at Plessey Controls Limited as a programmer. He met his wife, Jane who also worked at Plessey Telecommunications Limited. After a stint with D.G. Nash Limited, he became an independent contractor for CERN. At this point he proposed his "idea", which was to use "hypertext" (the basis of today's web pages) to facilitate sharing and updating of information among researchers. Further down the line the idea was used to connect to the Transmission Control Protocol (The rules for communication on the web), and a few ideas for domain names like www.something.something and there you have it! The World Wide Web! Robert Cailliau assisted by producing a revision of the idea to his manager, Mike Sendall.
The First Ever!
The first web site ever written was put online on 6th August, 1991. It explained what the www was, how to obtain a browser and set up a web server. It was also the world's first Web directory. How it has grown! In order to standardise what was happening to the web, Berners-Lee founded the World Wide Web Consortium (W3C) at the Massachusetts Institute of Technology, in 1994. The letters, "www" were provided as part of the standard and have been used ever since as an Internet standard. The idea of the consortium is to create standards and make recommendations to improve the quality of the Internet. The consortium decided that their standards must be based on royalty-free technology, so they can be easily adapted by anyone. Berners-Lee embraced this by making his idea freely available.
The Internet has now developed to the stage where it is billions of pages long. The World Wide Web forms the basis of the Internet and these days businesses could not survive without it and let not forget education is much more widely available thanks to its creation. The Internet is not just useful for business and education though, it can provide convenience and entertainment. It is probably one of the greatest inventions of all time.
You might also like...