About Our Site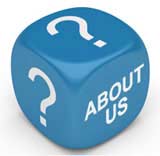 InternetPhenomenon was formed to offer a unique reference point on extensive information on internet phenomena.
Ever since the World Wide Web was conceived in the early 1990's our lives have been changed in the communication world forever. It is now possible (thanks to the Internet) to have discussions with anyone in the world at any time and this is easy to achieve.
The Internet is also an amazing platform for educational sources and information and the majority of information we need is available for free. It is great for news, advertising, games, education, jokes, entertainment and a whole host of things provided for our convenience and available in our own home.
As with most things the Internet brings with it numerous problems in addition to numerous advantages. Some of these around the areas of security and some of these involve criminal activity and protection of our children.
Whatever your reasons for using the Internet, it is well known that the concept has brought with it various phenomena's and a plethora of new words and terms associated with browsing. One of the first of these new terms was called "surfing" which means browsing the web for new and interesting websites and visiting one site after another.
The Internet phenomena site describes various companies, terms, jokes and developments which have themselves become unusual, new or mega-successful as a result of the Internet and have become phenomena in their own right. The phenomena sites attempts to cut through the confusion between real life and Internet based activities, in addition to providing entertaining and informative reading.
Our concern was that there was no single UK resource for interesting features and practical advice on this subject.
Our features and articles are written by experts - who have experience, or a particular interest in this area.
Our Background
InternetPhenomenon was founded by John Rowlinson, the founder of PtS.
John, through PtS, is involved in a number of ventures including software and property companies. A percentage of revenue from these activities goes towards funding InternetPhenomenon and a number of similar sites.
Our focus is simply on having experts create the highest quality information possible that is widely read.

Related Articles in the 'Site Information' Category...