All About Adult Sites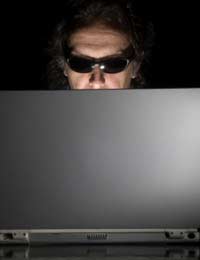 It seems that when it comes to the Internet, sex sells in a big way. The sex industry is one of the biggest business concepts on the Internet. Some website owners of the pornographic sites are making a fortune from subscriptions to video, audio and images of a sexual nature.
Are Pornographic Websites Regulated?
Is the industry regulated? Well, not in a strict sense as a whole host of issues arise out of the rules currently in place. For instance, there are no one set of laws regarding distributing, purchasing or possession of pornography and national laws only apply to the possessing and distribution of pornography. This infers that although a person may be legally distributing pornography, it does not mean that the person receiving the material is doing so legally.
Perhaps this is why some child pornography has slipped through the net, as the distributors are not punished but the receivers frequently are. This applies to both child and adult pornography. There is no question that child pornography is distasteful and evil. Search engines, webmasters and authorities all over the world have recognised this.
Adult websites are regulated so that they do not display child pornography in their content. The problem is that networks of paedophiles distribute child porn material to each other, regardless of which country they come from. The consequence of this is that laws for different countries may be more lenient than others or even non-existent. However, the debate goes on in each country about the adult Internet market being more tightly regulated.
Use "Safe Mode" To Prevent Children Accessing Porn
Search engines and Internet browsing can be set so that it operates in "safe mode" to protect children from the content of adult websites. Some of our more Internet savvy teenagers know how to switch this off, especially if they have an administrator login on the Windows XP or Windows Vista PC.
When it comes to adult websites the competition is fierce and there are thousands of websites to suit all tastes. Is adult porn legitimately obtained a good thing? This may seem to be a strange question, but it has valid roots in its reasoning. Some countries want to ban Internet porn altogether, but enforcing such a measure may not be practical, due to the huge numbers of people accessing porn on the web.
Although sex may be perfectly natural the majority of people do not want it forced upon them by way of our computer screens. When it comes to porn purchased via a magazine, first you have to buy the magazine and then the counter staff checks the age of the purchaser. In contrast the age verification check is easily bypassed on the Internet. For example, some porn websites only check for 18 by requesting you click on a link for verification. This is very simple, so simple in fact, that a child can do it and hence we have a problem!
Some sites "kill two birds with a single stone", so to speak in that in order to verify age they use credit card information. They even claim in some instances that this is the sole purpose of asking for such information. However, a few days or a week later or so the card is debited with funds to use the site, sometimes without the owner's knowledge.
The Porn Dialler Scam
One method of obtaining easy cash for some of these companies is to take advantage of those Internet users still using dial up. What happens is that a person wanting to watch porn would download a special piece of software to their PC called a "dialler". The providers of this method advertise it as free porn, and the user thinks this is the case as no credit card information is requested and no registration is required. However, upon using the software the dialler dials a premium rate number, at something like £1.50 per minute so if you are on there for 10 minutes the total cost would be £15.00, so it certainly is not free!
The Debate Goes On
The debate about the subject of porn in its entirety, i.e. Internet or non-Internet based has been strongly contested for years, especially from religious leaders of all kinds. This debate has increased in intensity over the last few years due to the easy method of providing access to the general public via the Internet. There is actually a saying that, "The Internet is for porn". This originated from the fact that there are millions of pornographic websites and in some cases (sadly) this is all some people use the Internet for.
You might also like...
There's plenty of software available to stop access to adult websites, and I'd encourage all parents to use it. Kids can and do access porn (you can always simply check the browsing history after they've been on in order to find out). The software blocks those sites and gives you peace of mind - well, to a degree - when your kids aren't being supervised on the computer. It's something that's worth the money.
Diane
- 6-Jun-12 @ 11:00 AM