All About Fictitious Diseases online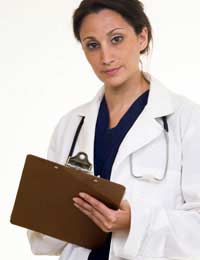 It is amazing, but the chances are that we are being scammed by some so called "health professionals". Diseases which do not actually exist are coming out of the woodwork. You may think this is some kind of prank or joke but in fact large pharmaceuticals companies and even the huge search engine Google are getting on the act with their Google Health project, not by inventing ailments which do not exist but by listing diseases that are distinctly "dodgy" in their database such as Attention-deficit hyperactivity disorder (ADHD). ADHD has not yet been scientifically proven and currently no tests exist which are verifiable in order to do so.
The difficulty is that some drugs with "not so useful" properties may be prescribed in order to treat diseases such as ADHD. This is no joke and from the evidence it looks like some of the large pharmaceutical companies will stop at nothing to land a huge wedge of cash, by way of drug sales which are totally unnecessary, inventing fictitious illness in the process! It is known that in some cases psychiatrists are paid to "brainstorm" new ideas for diseases and illnesses so that profits can be extracted from pharmaceutical drug sales nobody actually needs.
ADHD has been around for some time but its existence has been disputed since it was first mentioned. There is a funny side to this. Here are a few examples of diseases actually invented by a psychiatrist near you (probably):
Road Rage Disorder
Internet Addiction Disorder
General Anxiety
These are just a few of the ideas cooked up by the pharmaceutical companies, and it does make you intrigued as to what the motivation is. They do say in business that for a product to be successful it has to resolve a problem or be a useful service. Well, in the case of the pharmaceutical companies they turn this on its head and devise problems to go with their solutions! It's a great way of generating business.
If further proof was needed as to how corrupt some of these companies are, let's take the case of Dr Joseph Biederman. He managed to extract $1.6 million from the pharmaceutical companies to prove that ADHD (a claimed fictitious disease) could not be treatable by the herb St John's Wart, and was only treatable by prescription drugs.
He sponsored a series of tests, called psychotropic drug experiments that St John's Wart was of no use in the treatment of the disease. The fact that ADHD is disputed anyway as a real disease is one thing, but there is the small matter that the St John's Wart used had been oxidised and therefore it would be useless for anything! The words, "Intellectual dishonesty" spring to mind but it goes to show that they will stop at nothing to discredit herbal treatments.
It's not all serious though, here are a few fictitious diseases we have made up. There are plenty more on the web:
Look Behind Syndrome (LBS)
This describes someone who constantly believes they are being followed, and keep looking behind to make sure they are okay.
Look Up Disorder (LUP)
Someone who keeps watching the skies in the belief that we are about to be invaded by aliens.
Forgetfulness Psychopathic Disorder (FPD)
Someone who has a poor memory and forgets what they have just read or written.
Someone who has a poor memory and forgets what they have just read or written.
Someone who has a poor memory and forgets what they have just read or written.
Oh what fun! On the internet you will find a few sites which actually generate diseases for you while you wait. These sites also provide a description of the fictitious diseases to explain what they are. Just type "Disease Mongering Generator" into any search engine and you will find a few sites and it's a good laugh.
You might also like...