Email Hoaxes Explained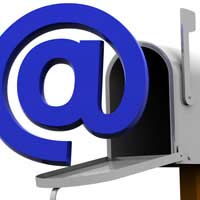 Email hoaxes are commonplace on the Internet, so much so that there are sites such as "Hoax-Slayer" dedicated to the task of warning us about the latest scams. Apparently, the site has been protecting our interests since 2003. So if you receive an email with what looks like a great offer it's always worth checking it out on sites like "Hoax-Slayer".
An email hoax is when an unbelievable deal or free offer is received in your inbox. The usual request is for money or your email address in exchange for the so called "amazing free gift".
If you are lucky the worst that can happen upon responding to a free offer is that you receive a message saying the "offer is not available in your area", but then you are presented with a page of adverts for other products asking you to sign up. If you are not so lucky you will be asked to sign up to a number of deals in order to receive the original free gift offered. Upon doing so, and taking about an hour or so signing up to all these other deals, the original free offer has mysteriously disappeared and no information is provided as to how you can receive the so called free gift! Meanwhile you suddenly receive lots of spam emails to the email address you have been providing asking you to sign up to even more of these deals.
DON'T BE FOOLED, NOTHING OF SUBSTANTIAL VALUE IS EVER GIVEN AWAY FOR FREE ON THE INTERNET! Email "giveaway" hoaxes are only one aspect of hoaxes received via email, there are plenty more where these have come from.
The following are a few email hoaxes you can expect to encounter during your surfing lifetime:
Prank Emails
Charity Hoaxes
Nigerian Scams
Payment Transfer Job Scams
Phishing Scams
Email Lottery Scams
As you can see there are numerous hoax emails in existence; it is just a matter of avoiding them and not taking any action with that "irresistible" offer.
Nigerian scams are quite common and these have appeared all over the Internet in various guises, not just as an email hoax. They have been found on eBay, various other web pages and emails. It is well known that numerous scams were created in Nigeria, and it seems to be notorious, so much so that some sellers on eBay even state that "offers from Nigeria will not be considered".
Some of the email hoaxes are just pranks or jokes such as a story about a tree in Nalgonda, in India, the "Baobab" tree which has a huge trunk and can be hundreds of years old, possibly thousands. It is claimed that animal figures have been mysteriously carved into one of these without human influence. A photograph shows these "carvings", however upon closer inspection it can quite clearly be seen that the carvings can only be by human hand and the tree stated in the email is in fact, artificial.
Some of the pranks are actually real, but stated in a way that is not 100% truthful. For instance, amazing Microsoft tricks such as:
In Microsoft Word, type "=rand (200, 99)" without the quotes.
Try creating a folder named "con" you can't do it!
The claim in the prank is that Microsoft doesn't know why this happens. However, these are well documented peculiarities.
In a nutshell, if you receive an email stating amazing facts or amazing special offers the chances are it's a scam, not true, partially true or it doesn't exist!
You might also like...