The Benefits of Internet Advertising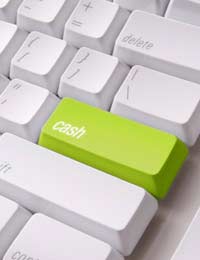 If you have a business or are thinking about starting one, it is always beneficial to consider advertising on the Internet. This is the case whether you are a large or small business or rely solely on customers within your local area. You may ask what benefit it would be advertising to a local audience, on a medium as large as the Internet.
Well, it may surprise you to know that quite a few local people are probably looking for a service or product like yours, right on their own doorstep, and they have probably not found what they are looking for in their local paper. Another factor is that it may be the case that your potential local audience may use the Internet more to find products or services than they would the local paper. It is certainly true for instance that online shopping is slowly becoming more popular than shopping in the high street.
Traditional Advertising Can Be Limited
There are also a number of free methods of advertising on the Internet and if you utilise these correctly you may obtain customers from unexpected sources. Traditional advertising is limited in what it can achieve and it does not have the reach and scope of web-based advertising. There are several mediums you can use in traditional advertising including radio newspapers and magazines, but where the Internet is concerned you can combine all the methods of traditional advertising in a single web page! For example you can offer videos, audio and text which can be presented in a number of ways alongside interesting moving graphics.
Adwords
The other side of web advertising is that there are several ways you can publish advertisements. For instance you can advertise on Google's Adwords campaign, where you pay a small amount for every user that clicks on your advertisement consisting of around a hundred words or so.
Adsense
While you are advertising your own products on your own web page (if you have one) you can also place advertisements from other companies and get paid every time someone clicks on those. This type of advertising is called sponsored advertising and is available via Google's Adsense campaign. In this way you can make additional revenue advertising other people's products or services by promoting them on your home page. The sponsored advertisements are displayed when someone types a phrase into the search box on one of your web pages.
Affiliate Advertising
Another method is affiliate advertising and these are quite popular on the Internet. This is a method of providing links to other businesses products or services on your webpage or it can even be in an Adwords campaign you create. When a user clicks on your advertisement and clicks through to a sale you earn a small fee.
Internet advertising has many avenues and opportunities to sell products and services, but if you wish you can so other people's products and still make some money. You can even reverse this method and ask other people to advertise your product on their site in return for affiliate fees when you make a sale.
Use SEO In Your Advertising
The Internet is a flexible medium and the beauty of advertising on the Internet is that you can use text, audio, video and interactivity, which is unavailable through traditional advertising methods. You can advertise for yourself or for other related products or services and earn a fee. By the use of correct advertising and Search Engine Optimisation (SEO), it is possible to gain a sound presence on the web for your web page or your advertisements.
You might also like...