Running an Internet Only Business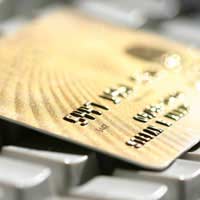 Before the Internet, it was not possible to market a "real world" business without the use of newspapers, radio and television, much less comprehend a business based in a "virtual" setting. Now we all know that there are thousands of businesses with websites as part of their overall business strategy, and thousands of "stand-alone" sites like the eBay auction site who do not have a "real world" business as such, as the Internet is the only way they do business.
The .COM Bubble
In the early nineties up to the millennium there was a phenomenon which was known as the .com "boom". This period was when companies speculated on using the Internet to do their business. In the early days of the net this was fine, but as more and more companies added their sites to the ever growing list of competitors trying to do business the bubble burst.
In recent years there are more and more businesses still being added to the billions of sites out there. However, there is now a clear distinction between those sites obtaining business and those who try and fail miserably. The reason for this is probably the frequent change in technology and those willing to invest time or money in search engine optimisation, in order to be seen in the first few sites listed as the result of a search.
Google have literary made millions out of business owners speculating in Googles' advertising products and services, in order to get their sites noticed. Google is not the only advertising medium however, but it is probably the biggest.
So how do you start an online business these days and make a profit? Well, only you know what you want to sell be it goods or services, but a lot of online business's start off with a hobby and this has developed into a business.
Website Ready? Let's Go No!
Once you know what you want to sell, be it services of goods it's just a matter of sitting up a website correct? Wrong! That's what a lot of new website entrepreneurs think, but nothing is further from the truth! In order to set up an online website business you not only have to set up a website itself with all the time and effort that goes into doing that, but you will also need to know your target audience and how you will market your website to that audience.
With the millions and millions of web sites in competition with you, it pays to know the specific means and ways to ensure it is YOUR website that grabs attention and not your competition. it is also preferable to have a niche market to market to as opposed to trying to sell a number of products and services, unless you are in the same league as eBay or PC World! It is best and safest to start off small and work your way up as a reputable online business. Don't try to go big at the start!
In the early days, you may need to market your site to potential customers and consumers in the traditional ways such as via the use of newspaper, word of mouth or by writing to local businesses in your area. The next step following this would be to submit your site to all the search engines in order to be listed in their search results. It can often take months to be noticed, especially with a search engine like Google which literally has billions of Web sites to search through.
Learn The Skills!
There are also techniques and skills to learn in marketing your website. The use of keywords in what is known as your "meta" words of your website at vital, as it is these words that you are presuming potential customers will search for in order to find your site. This is known as a search engine optimisation or SEO for short. SEO is a whole subject in its own right and if you are serious about your new online business it is worthwhile purchasing a book or viewing one of the many websites on the subject of SEO.
Google's advertising products can be very effective if used correctly, but costly if not. Again, there are many books on the subject. Google's products include Adwords, Adsense and numerous others. Yahoo! and other search engines have their own advertising products. Some of the advertising is free and some you have to pay for.
Internet entrepreneurship is not like running a real world business, but if it works you can make money 24 hours a day, 7 days a week. Some people start off by using eBay rather than their own website, and if you want to get into an Internet business quickly and you have a good product to sell, it is certainly worth considering this approach.
You might also like...