What is a Virus Writer?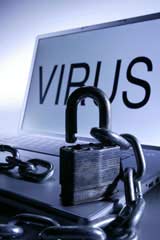 When you encounter a virus on your computer does it just appear or is a fault with the system? The answer is neither, a virus has been designed, implemented and maybe even documented in detail by a skilled computer programmer somewhere. So why would someone want to write something which could potentially wreck or damage someone else's system? The psychology of a virus writer is potentially a whole new subject, perhaps it even has the makings of a book!
What Are The Motivations For Writing A Virus?
The motivations vary, but it is criminal activity, whichever way you look at it. Some viruses are designed to fool unsuspecting victims into parting with their hard earned cash, by copying valid web sites to make them look genuine. An example may be the spoofing of a website like 'eBay' or even a banking website. The "victim" provides their details which are then used by the criminal to gain access to bank details and maybe even withdraw cash to some remote bank account. This type of activity is called "phishing", and if you think it sounds like "fishing" you would be correct. Just make sure you don't swallow the bait! Get the idea?
The above is an example of a criminal virus writer, i.e. someone who intends to steal personal details for gain. This kind of virus writer is involved in what is known as "identity theft". It is quite common on the internet, but the protection is much better than it used to be. As long as sensible precautions are taken with your dealings on the internet there is nothing to fear.
Others do it just to boost their ego, and prove they can "hack into someone else's system". Upon doing so they may not do anything else, their curiosity being satisfied. Some writers wish to view your browsing habits and place what is known as "spyware" on your system. This type of program is not strictly a virus, it's a marketing tool to see which sites you are clicking on and see what the trends are so they can send you lot's of unwanted "spam" to your mailbox. It is still an unwanted activity, however.
The majority of virus's are just plain malicious and are written to either do damage or slow up your computer system. A lot of these viruses spread in the form of "worms" and make their way around your network. It seems to be a "power trip" for some writers of virus. As we pointed out, the psychologies of malicious program writers is wide and varied and they perform these activities for a host of different reasons.
What Does A Typical Virus Writer Look Like?
Oh, and what does a typical virus writer look like? Are they young, old, fat, thin? The chances are the typical virus writer is fairly young. Older people especially an experienced programmer are more than capable of writing a virus. It's just that when they get older most programmers are past that sort of thing. It isn't to say they didn't do it in their early years though! To some extent writing a virus could be an educational thing, and programmers are perhaps curious to learn something. Fair enough, but they should not use other peoples systems as a test bed! You may have your own vision of what a virus writer looks like. Some may view a young, thin guy stuck in a little dark room complete with an array of computer equipment and wearing thick glasses, and knows a computer system inside out. Others may have a different image.
Make Sure You Protect Your System!
Whatever the reason someone chooses to write these things, it is necessary to provide you with adequate protection on your computer system. Therefore, always make sure you have adequate antivirus and a good firewall to stop them getting in your system in the first place.
So to avoid the inevitable visit to the computer repair shop and the high cost of having viruses removed, and possibly permanent damage to your computer system ensure you have adequate protection in place. The consequences of not doing so could be:
Slow computer
Unable to boot the computer
Damaged system
Change how the computer operates
Have your personal or financial details stolen
Spread the virus on to other computers on the network
Send out unauthorised messages
You might also like...