What is Open Source Software?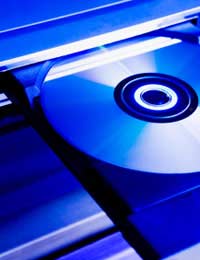 Open Source software has in the main been provided by volunteers. It is software which is available under the banner of "freeware" or "shareware". In a nutshell, it is software written by programmers and IT experts which they then offer for free!
The irony is that a great deal of Open Source software is as good, if not better than products provided by companies like Microsoft.
Why Do Programmers Sometimes Work for Free?
So why would someone provide software for free? In fact, it's not just an individual but whole groups of developers. The benefits to individuals is that they can contribute towards major projects and be a part of something bigger. Another benefit is that they will enhance their skills in the process. Therefore, it benefits both the end users of the products (you and me) and the people who wrote it, brilliant!
However, some Open Source projects got so big that in the end charges were made for some of the products, especially if you wanted a sophisticated version of the software such as servers and operating systems. The basic versions are still free, but some companies want something bigger so are prepared to pay. It is still a lot cheaper than the traditional view of software, which is to pay a team of professional programmers for the privilege.
Open Source Product Examples
However, as we pointed out, some Open Software is as good an reliable as "paid for" packages. The software you can get comes in various shapes and sizes. A few examples are shown below:
Linux
A fully fledged operating system. There are various versions of this called "distributions". One of the benefits of Open Source software is that you can choose which distribution you want, such as "Ubuntu" which is a version Linux.
Open Office
This is a completely free office package. It has most features of the typical Microsoft Office suite. It can be downloaded for free from the Internet.
Ability Office
This is an enhanced office product and is approximately 1/10th the cost of Microsoft Office! It is a very comprehensive office suite and you can buy it over the Internet or from any good software retailer for very low cost.
Apache
Apache is a piece of software which allows you to set up your own web server on your PC and it is absolutely free. In theory, it is a straight forward process to do this, and there are versions for both windows and unix. However, in practice it is okay for basic use if you don't want to do more with it. If you want to set up a sophisticated web server though it is worth spending time learning about the product. You can do this from the originators website or from books.
MySQL
Want to set up a free database? Then just download and install MySQL. This database has its own language (MySQL), which is used widely in industry to provide data for dynamic websites. It can work hand in hand with another free language, such as PHP a dynamic web programming language.
PHP
PHP is a language used to provide content for dynamic websites. In other words, the website changes to whatever you set it up to do, or what you type into a search box. PHP can operate in a number of ways, and there are other dynamic and free server side languages available for free, such as perl.
Open Source products are on the increase and are becoming a real competitor to the paid marketplace. Maybe one day all software will be open source, and the only way companies will make their profits is via advertising.
Companies Now Using Open Source
Companies were turning to open source software before the economic climate took a turn for the worse. However, now that the recession is here with us more and more companies are looking to save costs, especially in their hardware and software. This means that quite a few of them are turning to open source software as it is cheaper than using paid for versions from companies such as Microsoft.
Against Open Source
Although most open source software is compatible with current products, provided by companies like Microsoft, there is not quite the standardisation required and hence Microsoft will not be beaten yet. When it comes to business software a lot of companies are wary of using open source software against business packages, which has proved reliable over the years.
As good as Open Source software is, it has a way to go before it can match fully fledged professional software. However, the trends indicate that users of open source are on the increase.
You might also like...